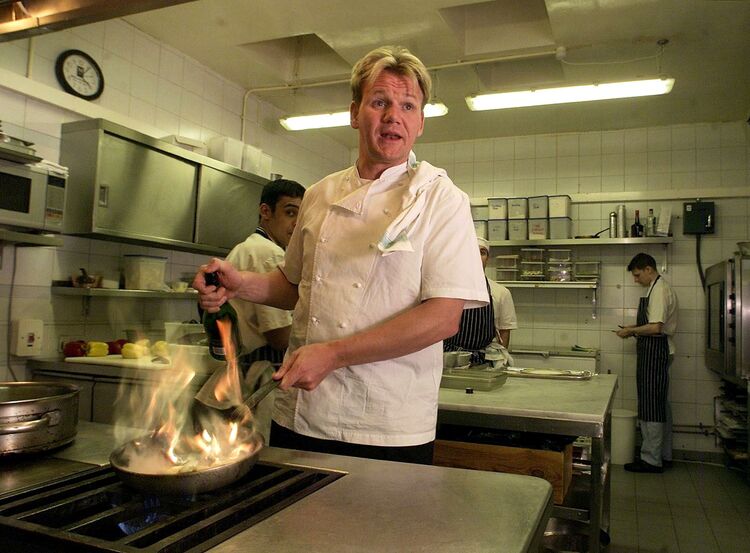 If you turn on the TV and decide to flip through the channels, there is a very high chance you'll come across a show with Gordon Ramsay.
Honestly we love him so much because he is so brutally honest that it's hilarious!
In a recent interview with Entertainment Weekly, the famous chef revealed why he decided to end the show Kitchen Nightmares.
He said, "I canceled my own show on Fox, Kitchen Nightmares," he then explained that he hit a breaking point with one of the restaurants on the show and realized he was done.
He told Entertainment Weekly, "I woke up in the middle of the south of France after filming a week with a British guy I wouldn't trust to run my bath, let alone my restaurant."
He continued saying, "he was running a ski resort, he felt like he could take advantage of all those customers because there was nowhere else to eat. He was giving me crap for telling him the truth and I thought, 'I'm done.'"
Fox executives weren't ready to give up Kitchen Nightmares just like we weren't so they ended up with a compromise.
Gordon Ramsay said that the Fox executives called him and said, "You know Gordon, before you take your own show down, don't you think we should talk about that together, as your partners? We don't mind you resting it, but we'd like to come back with something stronger.'"
They took a break from Kitchen Nightmares and came back with a revamped show called 24 Hours to Hell and Back, which has been renewed for its second season.
It's crazy to think Gordon cancelled Kitchen Nightmares over one of the restaurants!
What do you think about this?