The First Teaser Trailer For 'Frozen 2' Is Here!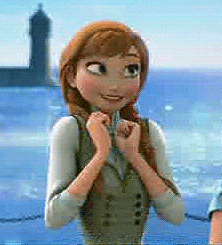 The official teaser trailer for Disney's Frozen 2 is finally here!
And it looks dramatic!
Elsa is struggling to get past ocean waves, there is a whole herd of reindeer and Anna sees strange things happening in Arendelle! The highly anticipated sequel will hit theaters November 22, 2019.