Can You Spot Oprah's Three Hands In This 'Vanity Fair' Cover Shoot Photo?
Have you seen the latest cover of Vanity Fair? It features some of your favorite stars such as Oprah Winfrey, Reese Witherspoon, Michael B. Jordan, Zendaya, Robert De Niro, Nicole Kidman and more.
Without question, the cover is absolutely stunning. However, in the age of social media, there's a couple funny situations involving the cover shoot that has many people laughing. Let's direct our attention to Winfrey and Witherspoon, shall we? Fans have noticed that in another photo taken for the Vanity Fair's 2018 Hollywood Portfolio -- not the cover -- it shows the media mogul with three hands! Plus, the cover shows Witherspoon with... wait for it... three legs!
Can you spot any of these additional parts?


Have you found them yet??? If you're still looking, here they are!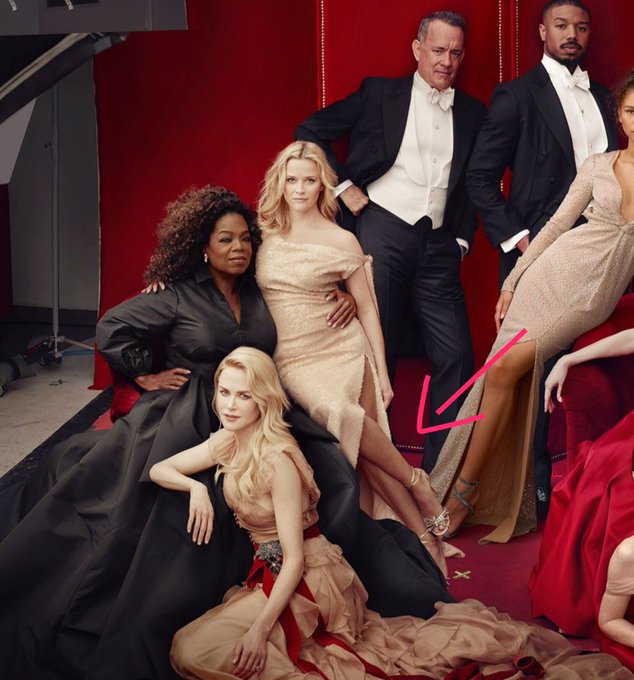 Photo: AOL

BC
Listen to BC on Shenandoah Country Q102 Weekdays from 3-7pm on our iHeartRadio App!