Drug Smugglers Busted Using Butt Implants To Smuggle Cocaine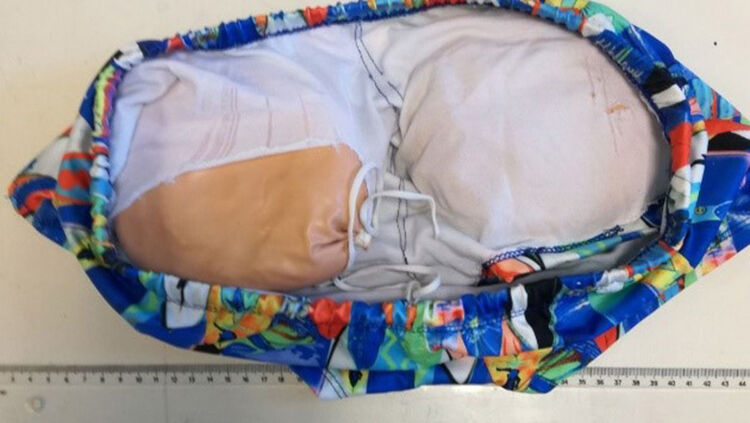 Authorities at Lisbon airport in Portugal arrested a drug smuggler who tried to smuggle cocaine into the country by hiding inside of a butt implant according to Fox News.
The implants were attached to swimming trunks and filled with just over two pounds of cocaine, which could be broken down into around 5,000 individual portions of the drug.
Police also arrested a man at a nearby train station who they say was the supposed to be buying the cocaine.
While drug possession is decriminalized in Portugal, drug trafficking is a crime and can land offenders in prison for up to 12 years.
Photo: Policia Judiciaria

BC
Listen to BC on Shenandoah Country Q102 Weekdays from 3-7pm on our iHeartRadio App!