Parents Who Chained Kids To Beds in CA Home Plead 'Not Guilty'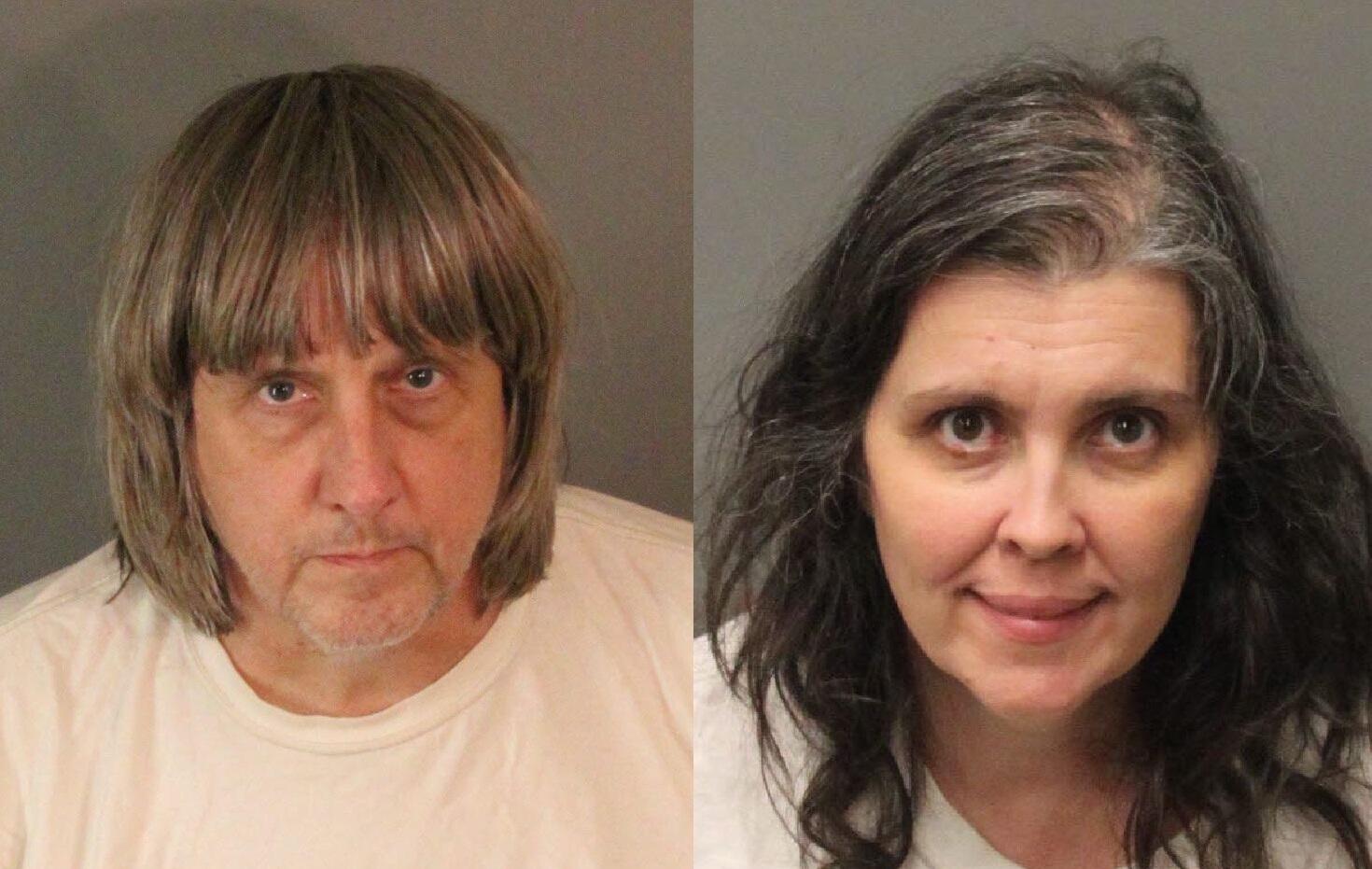 Thirteen people, ranging in ages from 2 to 29-years-old have been found shackled to their beds by their parents in what authorities are calling "foul surroundings."
According to the Riverside County Sheriff's office, a 17-year-old girl escaped from her restraints Sunday morning and was able to get to a safe location. She then contacted 911 with a cell phone she had taken from the home.
The teen told the 911 operator that she and her 12 siblings were being held hostage in padlocked chains at their Perris, California home by their parents.
Perris Police Department dispatched officers to meet with the girl and get a better handle on the story. When they found her, officers were surprised to find out that the "slightly emaciated" 10-year-old was actually 17-years-old.
After an interview with the teen, officials contacted her parents, 57-year-old David Allen Turpin, and 49-year-old Louise Anna Turpin at the home where the teen escaped.
There, investigators say they found several children shackled to their beds with chains and padlocks in a dark and "foul-smelling" room. Deputies say the parents were unable to explain to officers why they had restrained the children in such a manner.
Deputies found 13 victims in all, 12 in the house, and the one who escaped to call 911. Some of the children actually turned out to be adults, ranging in age from 18-29 which stunned officers.
Victims were transferred to the Perris police station where they were interviewed and provided with care, food, and beverages. Six children were transferred to the Riverside University Hospital System, with the seven adults sent to Corona Regional Medical Center for an evaluation and medical treatment.
Both parents were interviewed and arrested on suspicion of torture child endangerment. Bail was set at $9,000,000 each.
Anyone with any information about this case is encouraged to contact Perris police by calling (951) 210-1000, or by email at PerrisStation@RiversideSheriff.org.
Photo: Riverside County Sheriff's Office

BC
Listen to BC on Shenandoah Country Q102 Weekdays from 3-7pm on our iHeartRadio App!