Scantily clad sunbather refuses to move out of couple's wedding photos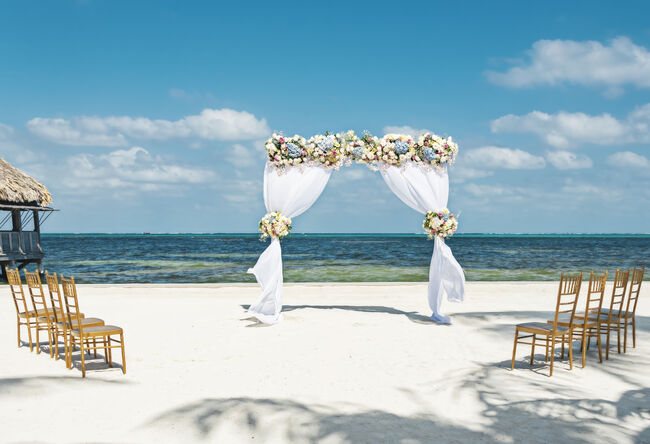 A wedding couple claim a shameless sunbather photo-bombed their wedding pictures by refusing to move.
Newlyweds Mark Ling, 49, and Mandy Cripwell, 35, were married in a church on Saturday and then moved to a beautiful and renowned spot to take snaps.
But they say their idyllic sun-kissed scene was ruined by a stubborn sunbather who had taken up residence on the green.
The family from the town of Torquay in Devon, England say they asked the scantily-clad woman to move but she refused, and the wedding party was forced to pose for pictures around her.
Mark's son, 24-year-old Marcus Ling, even approached the woman and asked her to move, but she pretended to be asleep.
"Later she was asked to move again by the limo driver and she did, but she left her stuff in plain view," Marcus said.
"It's a well-known wedding spot where you have photos taken, so she would have known it goes on there. Half of Torquay have their wedding photos in that garden."
The incident at Tessier Gardens, next to Furrough Cross Church in Torquay, was captured on camera by another of Mark's relatives,Natalie Ling.
Natalie, who travelled from South London to attend the wedding, said she couldn't believe it.

Chris & Rosie
Listen to the Chris and Rosie Show on Shenandoah Country Q102 Weekdays from 6-10am on our iHeartRadio App!
Read more