Cheerleader's Gravity-Defying Trick Has The Internet Shook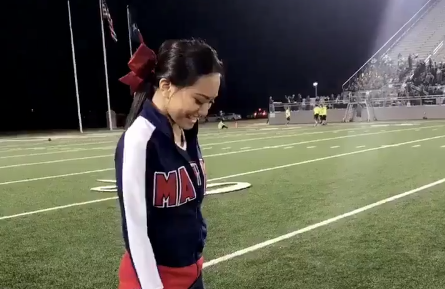 A high school cheerleader has stunned the Internet with a gravity-defying "Invisible Box" trick.
Her name is Ariel Olivar and people are wondering if she is some kind of sorceress after her stunt at a recent football game went viral.
Ariel makes like she is stepping on a pretend box and while she does it by just keeping her foot steady, she pulls it off so well that it almost seems magical.
She also did the trick and pretends to trip too:
Not surprisingly, after seeing Ariel perfectly do the move, the rest of Twitter wanted to give it a shot, but no one can do it as well as she can:
If you want to try it yourself, Ariel was just on the Today show giving lessons on how it's done:

Lori
Listen to Lori on Shenandoah Country Q102 Weekdays from 10am-3pm on our iHeartRadio App!
Read more