Family Is Stunned When Stranger Pays For Birthday Cake & Finds Note In Box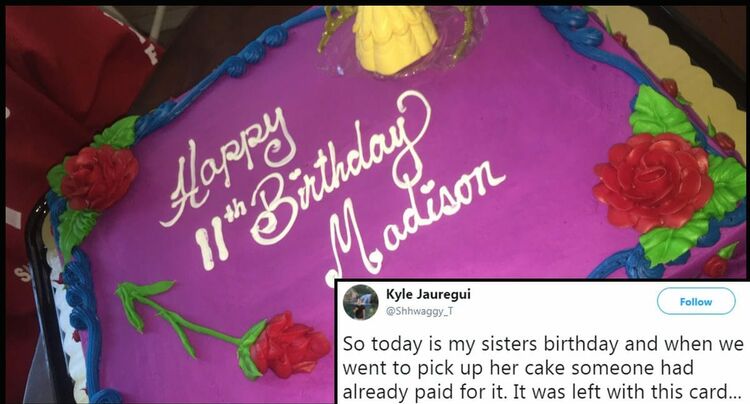 Kyle Jauregui and his family went to the bakery to pick up a colorful cake they'd ordered for his sister Madison's 11th birthday.
But when the family approached the register to buy the cake, they learned it had already been paid for… by a complete stranger.
The family was then handed a handwritten note signed by "McKenna's Mom" — and it revealed the heartbreaking reason for this unexpected gesture.
Kyle was so moved by the woman's story that he posted it to Twitter.
But he, nor McKenna's Mom, never expected it would go viral with hundreds of thousands of shares…

Lori
Listen to Lori on Shenandoah Country Q102 Weekdays from 10am-3pm on our iHeartRadio App!
Read more