Sly Little Boy At Baseball Game Tricks Woman Into Thinking He Is Sweet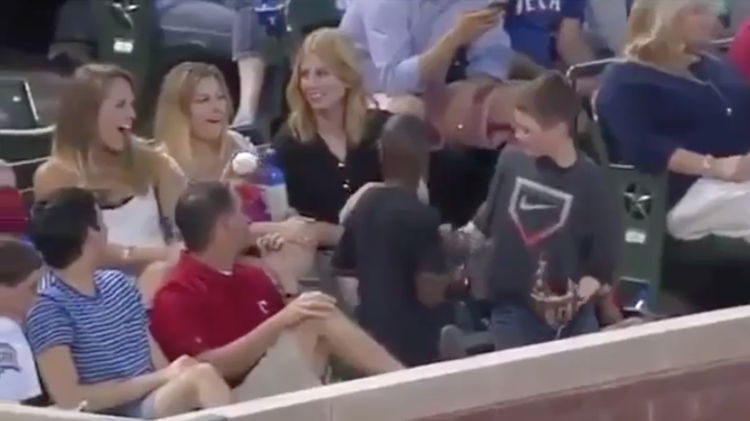 There's always the rare chance that you might catch a foul or home run ball at a baseball game and get to take home a pretty cool souvenir. Well after that happened to one boy, he actually gave the ball to a pretty woman in the row behind him... or so she thought.
If you watch closely, the kid holds on to the ball he caught and hands her a decoy ball he brought likely for this exact purpose, making her think he was giving up the game ball when really, he was just giving her an everyday baseball.
Very slick, kid.

Lori
Listen to Lori on Shenandoah Country Q102 Weekdays from 10am-3pm on our iHeartRadio App!
Read more