Guy Tries Crazy Tactic To Find Girl After Accidentally Swiping Left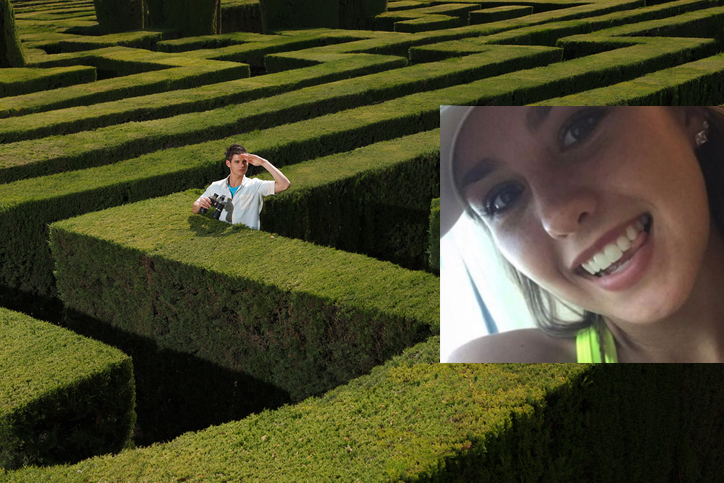 When you have a streak of bad matches on Tinder, you just get into a groove of swiping left, but sometimes your hand moves faster than your brain and you wind up pushing away a potential winner. That's just what happened to one guy, and he went to great lengths to find the girl he accidentally swiped left.
Before her profile was gone, he saw her name was Claudia and she went to Missouri State University, so he emailed every Claudia at the school.
The regretful Romeo wrote:
Hello all Claudia's of Missouri State (I think.. I might have missed a some and if so help me out)

First off, my name is Hayden, and I made a rookie mistake on Tinder. I accidentally swiped left on a Claudia's profile (left is bad) and I really wanted to swipe right. If Tinder provided last names this would be much easier but it doesn't, so I have to describe the profile to you.

I swiped left on a girl with the name Claudia. The age next to her name was 20, but in her bio it said she was actually 18 and she didn't know how to change it. The pictures she provided had some with her friends and her mom in them. In her bio she said some of her friends were single and if anyone liked them better that's fine but they couldn't have her mom. (had me dead btw)

So, like I said, I meant to swipe right but that didn't happen. My Instagram is hayden.moll if you want to look me up. I'm just asking, if this is your profile that I described, please message me back with "right" or "left" just so I know if you're interested or not. If you choose "right" we could totally get some donuts or something but if you choose "left" that's cool too. No worries! If it's none of you Claudia's, and you know even more Claudia's, spread the word please. It would be much appreciated!

Everyone enjoy your day!

Hayden

BC
Listen to BC on Shenandoah Country Q102 Weekdays from 3-7pm on our iHeartRadio App!